My first adventure was making Ariel's pink dinner gown.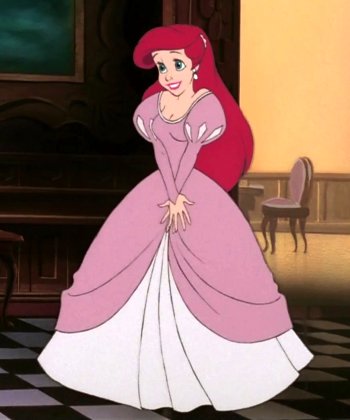 I struggled finding a historical basis for my design, since her off-the-shoulder puffy sleeves scream 1980s. I settled on 1860s Southern ballgowns, because of the silhouette. Fitted bodices, shorter overskirts, and wide necklines were all elements that I wanted to include. One of my main inspirations was this gown:
Courtesy of the Kyoto Costume Institute
I sketched up a design...
...bought a pattern to use as a base...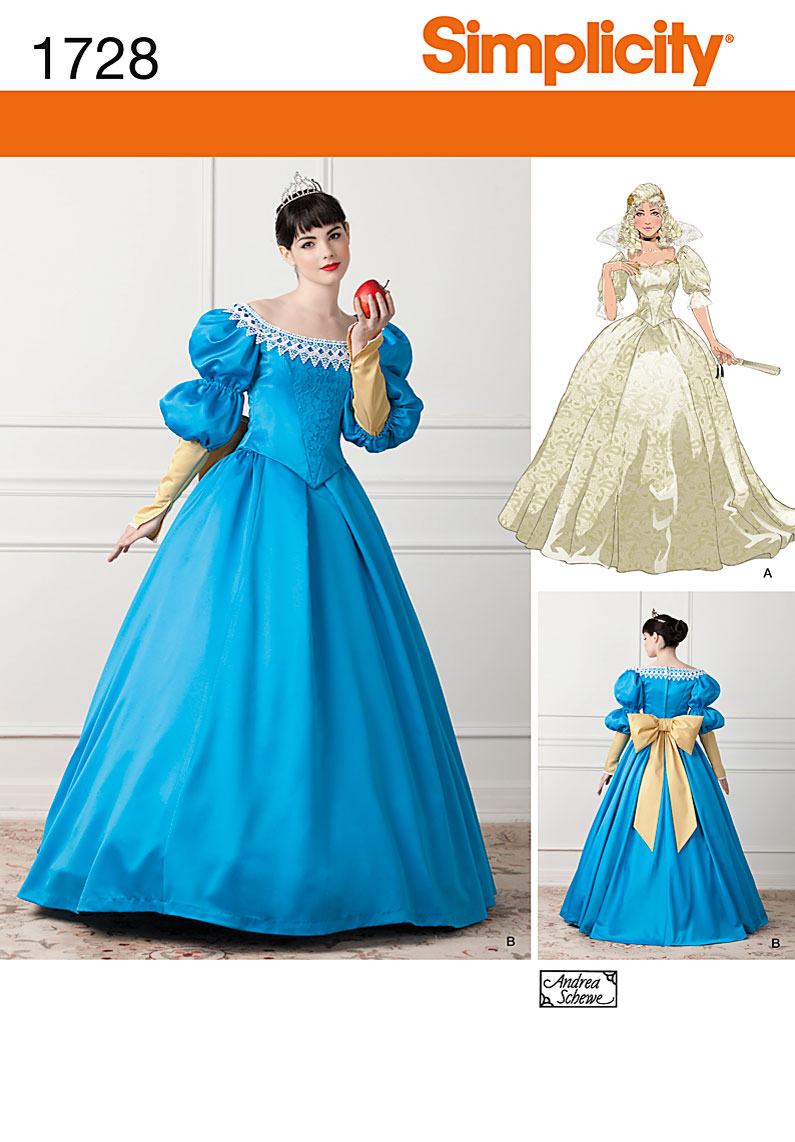 ... and went to work!
I started with the skirt. Being thrifty, I found around 8 or so matching white, sheer embroidered curtains at Goodwill (score!) which gave me enough yardage to make three layers of skirt. I just followed the pattern exactly, since the underskirt isn't particularly complicated.
My workspace. One layer of skirt completed.
I had a bunch of rolls of 6" tulle, so I threw some on the bottom of each layer for extra poof.
Petticoats! Petticoats forever!
For the trim around the skirt, I used some scrap yardage of lace, hand-cut into a trim shape. Shiny blanket binding for the waistband, serged bottom edges.
A good days's work: Ariel underskirt (almost) completed.
For the swooshy overskirt, I used a Victorian bustle pattern, because I wanted to create the same curved drape without making something flat and boring. The fabric is a super shiny crinkle satin from JoAnn, which I selected for its drape and also because it was the only pink I found that looked good on redheads.
Lots of pick-ups!
Trimmed with bead trim and shiny gold.
I added a sheer fabric to the bottom of the underskirt to draw some of the pink down. I finished the edges with heat (and by that I mean I painstakingly moved the edges past a candle and tried not to asphyxiate on fumes).
The finished skirt.
The over- and under-skirts are separate pieces, each with snap closures. The bodice will cover the waistbands entirely. A $15 thrifted bridal petticoat gives the skirt the necessary fullness. Unlike Belle's gown, I didn't feel the need for Ariel's dress to be super fluid in its movement.